TEDxARDEE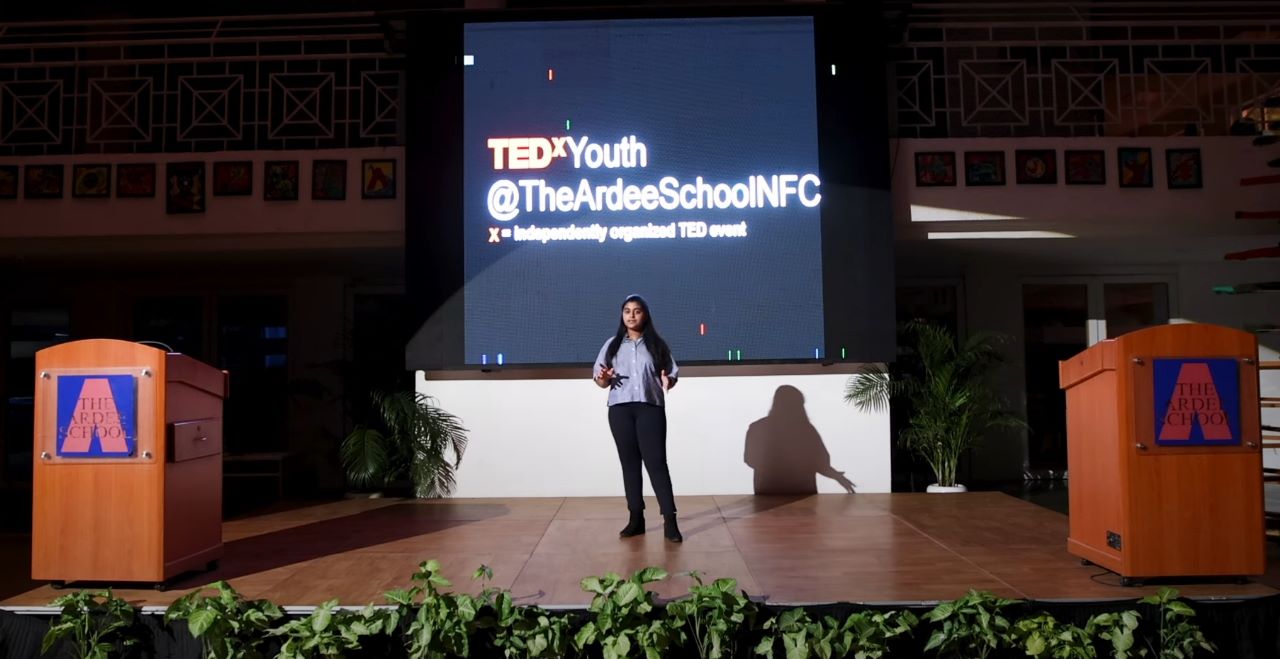 We, at The Ardee School, Delhi are delighted to inform you that we have received the TEDxYouth license.
In the spirit of sharing valuable ideas, TEDx is a program that brings together individuals for a TED-like experience through locally organized events. These gatherings blend TEDTalks videos with live speakers, sparking deep discussions and fostering meaningful connections. Each TEDx event is independently organized and carries the TEDx branding, signifying its status as an independently organized TED event. While the TED Conference provides general guidance, individual TEDx events are meticulously self-organized, following specific rules and regulations.
We're excited to announce that The Ardee School recently hosted its third TEDx event on August 29, 2023, continuing our tradition of inspiring and engaging our community with transformative ideas.
The very first TEDx Youth conference took place at The Ardee School, New Delhi, on August 20, 2021. A TEDx event is a local forum where live TED talks and performances are shared, featuring speakers who present insightful ideas in under 18 minutes.
This is the beginning of an ongoing series of conferences at The Ardee School, aimed at fostering innovation and intellectual exchange.
Connect with us